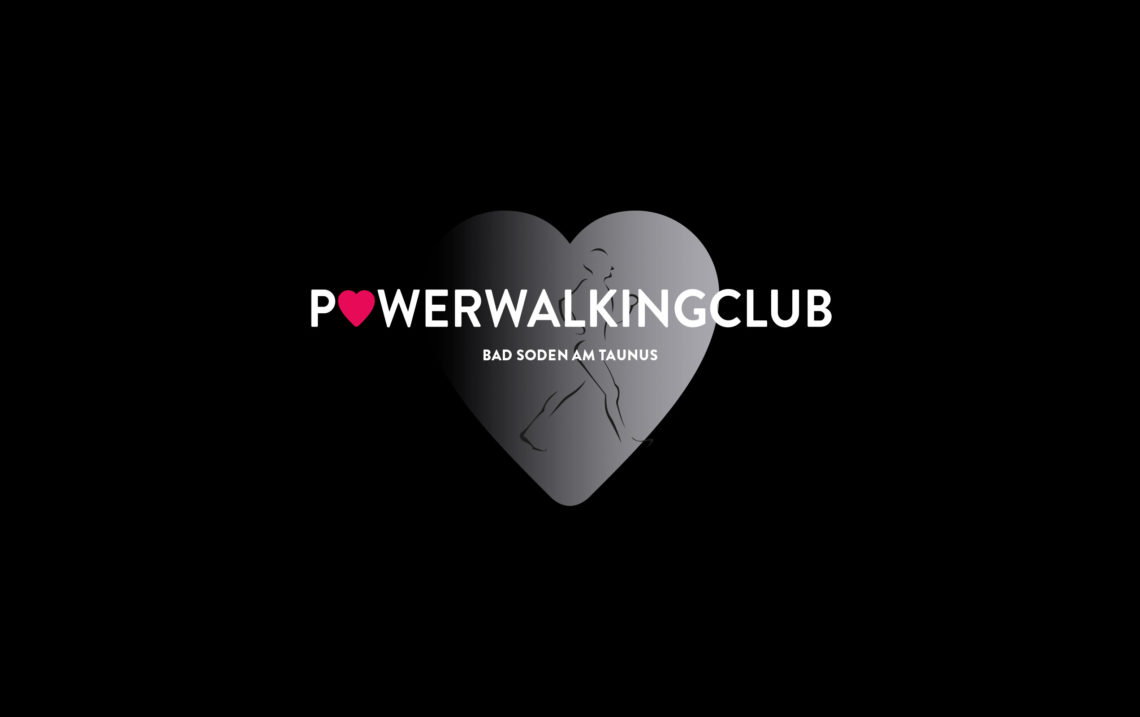 What is Powerwalking?
Powerwalking, also known as Active Walking, is a sport in which daily walking is done at a faster pace. Breathing, endurance and almost all muscles of the body are trained. In contrast to daily walking, which usually takes place unconsciously, walking is done consciously and at an accelerated pace. In contrast to hiking, this type of sport is on level ground and preferably located outdoors in an suburban or urban environment: trails, forest paths, parks, dikes, or sports fields. Walking takes place at variable speeds, depending on the individual's goals. The speed can be between 5 and 9 km/h. Powerwalkers train for 30 minutes to several hours; the training frequency varies from case to case, but can be several times a week.
What are the objectives of Powerwalking?
Powerwalker follow two important objectives:
Feel good and stay fit.
Increase performance.
The first goal allows athletes to get out in the fresh air and do something good for their bodies and health. If you have this goal, for example, you will take a long walk at a moderate pace in the evening or on Sundays to recharge your batteries and stay fit. The second goal requires more intensive training. You run regularly and at the right pace to consume calories and power up, build muscles and be proud to outdo yourself!
Advantages of Powerwalking?
One of the most important advantages of Powerwalking is that it can be used virtually anywhere and at any time and only causes low material costs: suitable shoes, and that's it!
Powerwalking is a beneficial exercise for body and health, as many muscles of your body are trained. It has all the advantages of other sports such as jogging or cycling: prevention of diabetes and heart disease, energy consumption… In addition to the lower stress and advantages of walking, which is gentle and possible for many: Powerwalking is actually one of the sports with the least disadvantages for body and joints, and the risk of injury is very low.
With a calorie consumption of 300 kcal at an average speed of 6.5 km/h, Powerwalking allows you to train and, depending on your pace, you can consume even more calories: 380 calories per hour at over 8 km/h*! To give you an idea of what this means: it's the calories consumed when jogging at the same pace or dancing or aerobic in the gym for 1 hour!
Running technique during Powerwalking
Special equipment or sportswear is not important, normal jogging equipment is sufficient. Only the shoes should be of good quality. The cushioning of the shoes is important to prevent injuries. Sports shoes should be comfortable to wear and should not press on the foot.
The correct running technique is much more decisive. Only a correct running technique makes the training effective and gentle. Especially at the beginning of sports you should always make sure to keep the correct posture. Training can be gradually increased in order to set new training stimuli. In the beginning an overdosed training has a harmful effect – so always stay loose. Sometimes less is more.
The sequence of movements is quickly learned. Nevertheless, mistakes can creep in quickly. A constant control through a certified Powerwalking trainer is therefore incessant. Unlike running or jogging, one foot always touches the ground with every step.
Correct posture during Powerwalking
The posture should be upright and loose, by no means tense or tense. The feet should be parallel to each other. With each step, the heel is first put on and then rolled over the entire sole of the foot. The knees are slightly bent. With the toes one pushes oneself off and sets to the next step. The supporting arm insert is important. The arms are angled approx. 90° and swung with the running movement. Always take care not to fall into a hollow back position.
The decisive factor for Power Walking is not the stride length, but the stride frequency. 130 steps per minute are optimal. The training should be increased slowly. If you are out of breath, it is better to stop training and continue next time. The walking speed cannot be increased indefinitely without running the technique uncleanly. Nevertheless, the training effect can be increased: more demanding terrain or additional weights such as a backpack or special weight cuffs ensure a more intensive training experience.
One thing you should never lose sight of – Power Walking should be fun and enjoyable. Some people may find it difficult to motivate themselves. Joining a walking group or doing sports with friends is not only more fun, it also makes it easier to overcome your inner weakness.
Weight loss and Powerwalking
To lose weight and become slimmer, you can do two things: a varied diet without strict prohibitions, combined with physical exercise such as Powerwalking. Regular Powerwalking promotes calorie consumption.
This endurance sport is accessible to most people and converts fats into energy that can be used by your muscles during exercise.
Powerwalking is less stressful than jogging, cycling or swimming, but the fat melts in a similar way to these sports.
KNOWLEDGE : Walking is recommended if you are overweight. In contrast to jogging, there are no repeated shocks caused by impact with the ground. Your joints (ankles, hips and knees) carry almost twice as much weight as when jogging. They will thank you: Powerwalking means less pain, more pleasure!
Your body is a natural scale
The human body functions like a pendulum scale, with calorie intake on one side and calorie consumption on the other.
The intake is made through food and drinks that you eat throughout the day. Consumption, in turn, is caused by sport, sleep or other less pleasant everyday factors, such as stress.
In order to lose weight quickly, easily and permanently, it is essential to control calorie intake by walking. The advantage of physical activity is that it makes it possible to lose weight permanently and at the same time promote one's own health. In contrast to diets with exaggerated goals, which are often in the long run fruitless and very tiring.
It is important that you take your time, stay motivated according to your goals and take it easy.
Join us! All it takes is a first step!
You do not need to lift heavy weights in a gym, or run 10 miles per day to stay fit! Did you know that performing exercises using just your own body weight can create similar benefits? By performing the exercises we incorporate into our lessons and training on a regular basis, you will see your body transform! The exercises we use were carefully chosen as a great compliment to the cardiovascular activity of Powerwalking.
Each lesson is a bit different, you get to be with other people and make new friends in a beautiful outdoor setting, and no two lessons are exactly the same!
Be part of it and make the first step now!
Meeting point for the Powerwalking training:
Public carpark after the football stadium (DFB base)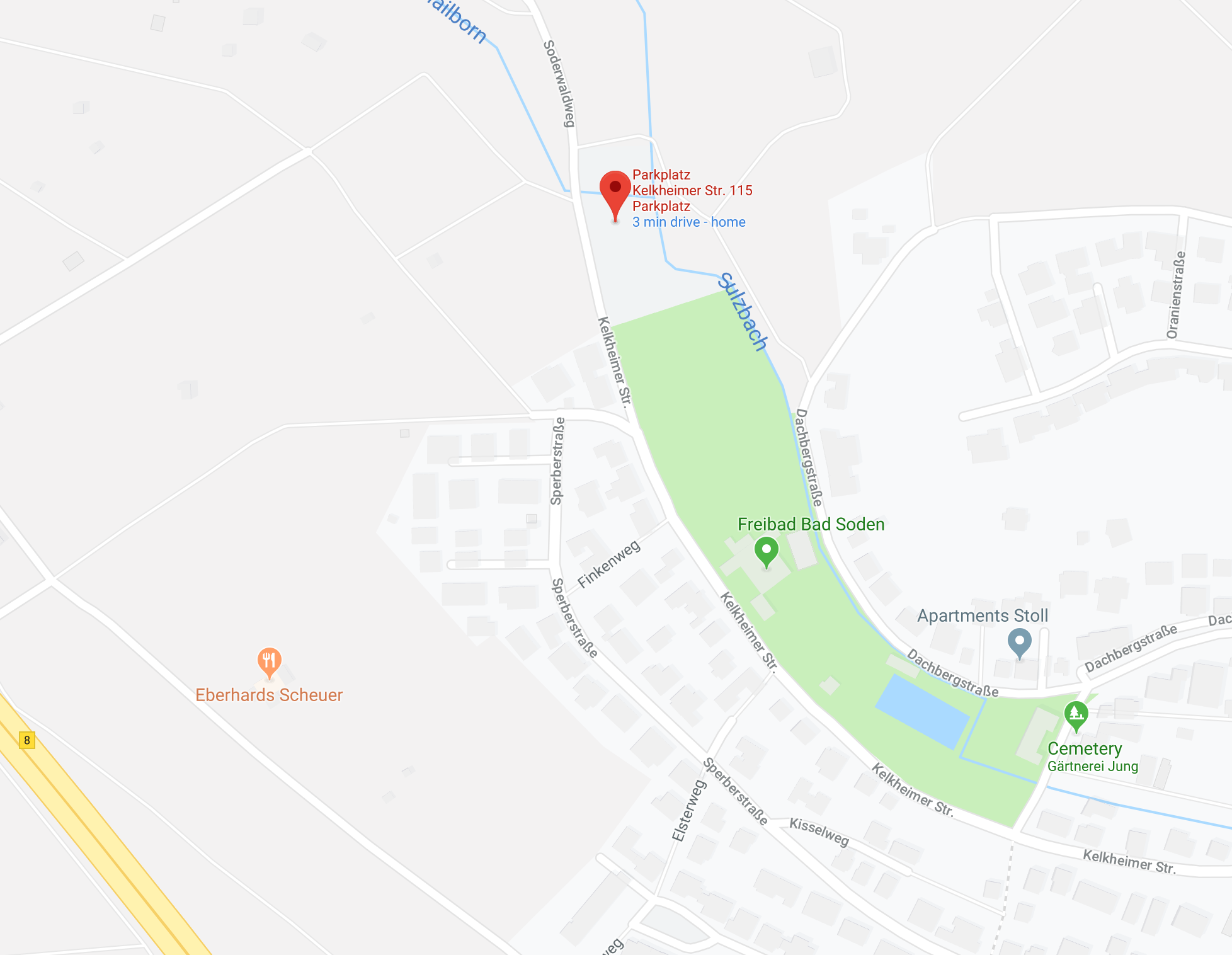 Address:
65812 Bad Soden, Kelkheimer Str. 115
Schedule:
Monday:
Tuesday:
Thursday:
Sunday:
19:00 – 20:00
10:00 – 11:00
19:00 – 20:00
11:00 – 12:00
Pricing
10 lesson package (valid for 6 month from receipt) € 80
3-month subscription (unlimited participation per week) € 140
Personal Training (60 mins) € 60
Free introduction lesson after registration!
Each session lasts 60 minutes.
All levels: Beginner, Intermediate and Advanced.

To register please email me at anmeldung@powerwalkingbadsoden.de, call me on 0172.6233036 or visit www.powerwalkingclub.com/de/standort/bad-soden-am-taunus